Kart Racer
A downloadable game for Windows
A homage to Crash and Mario racing games.
Kart Racer is a team project completed in 9 weeks of development at the Academy of Interactive Entertainment in Adelaide.
Concept
Kart Racer was a collaborative effort made by a team comprising of various disciplines from Adelaide AIE. The core goal was to create a playable cart racing game experience in 9 weeks with our core stretch goal, to implement local multi-player. Over the course of development we managed to achieve a playable cart racing experience that features 2 levels based on the same map (to take advantage of reusable assets), iterated upon core boosting mechanic, ghost carts and even 4 player split-screen multi-player.

Controls
A keyboard or controller can be used to play.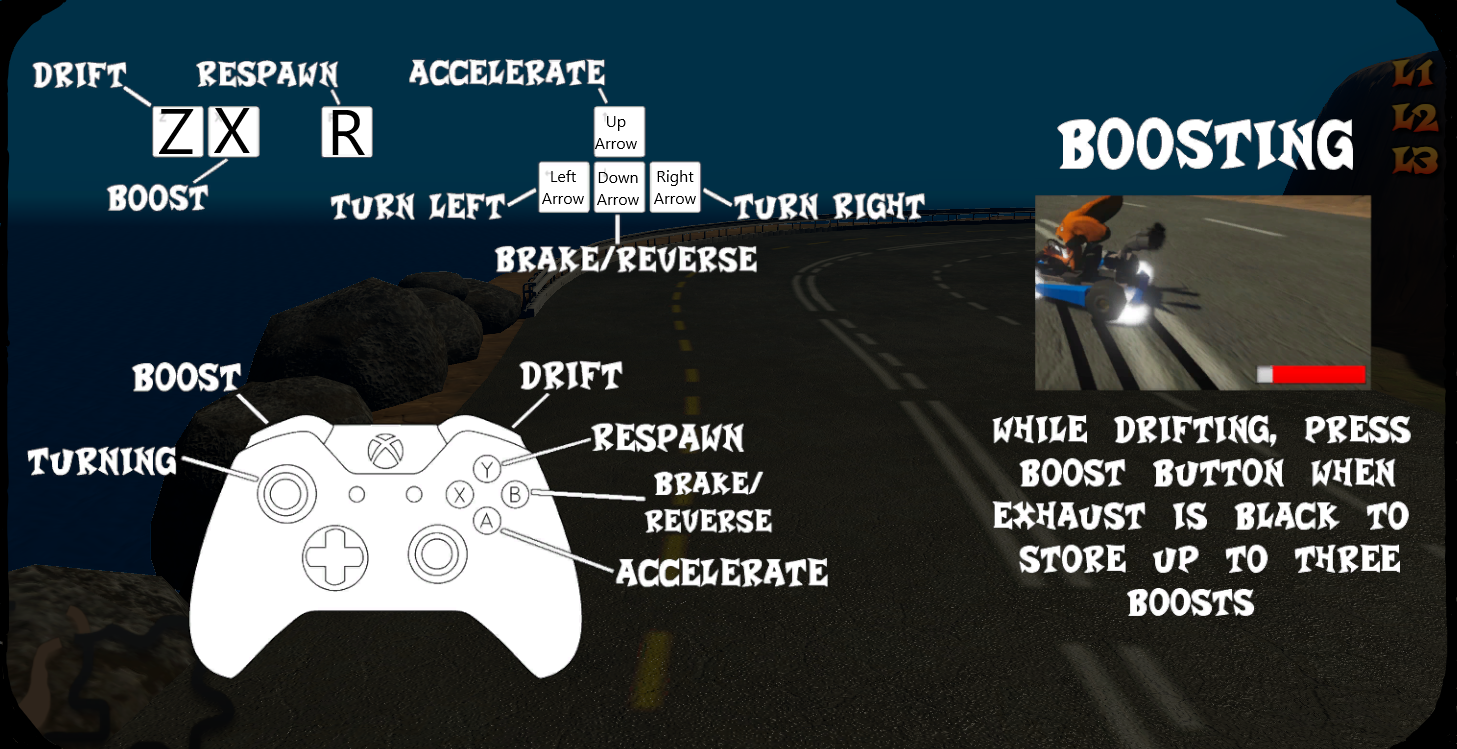 Kart Racer Controls
Team
Core Designer - Lochlan Perry-Scott

Level Designer and Team Manager - Max Winzar
Level Designer and Quality Assurance - Jake Haydon
Environmental Artist - Daniel Hood
2D and Animation Artist - Jacob Capenter
Character Artists - Sophie Cassidy
Generalist - Joseph Cwiek
Programmer - Elliott Marshall
Composer - Nic (SleepyArcade)