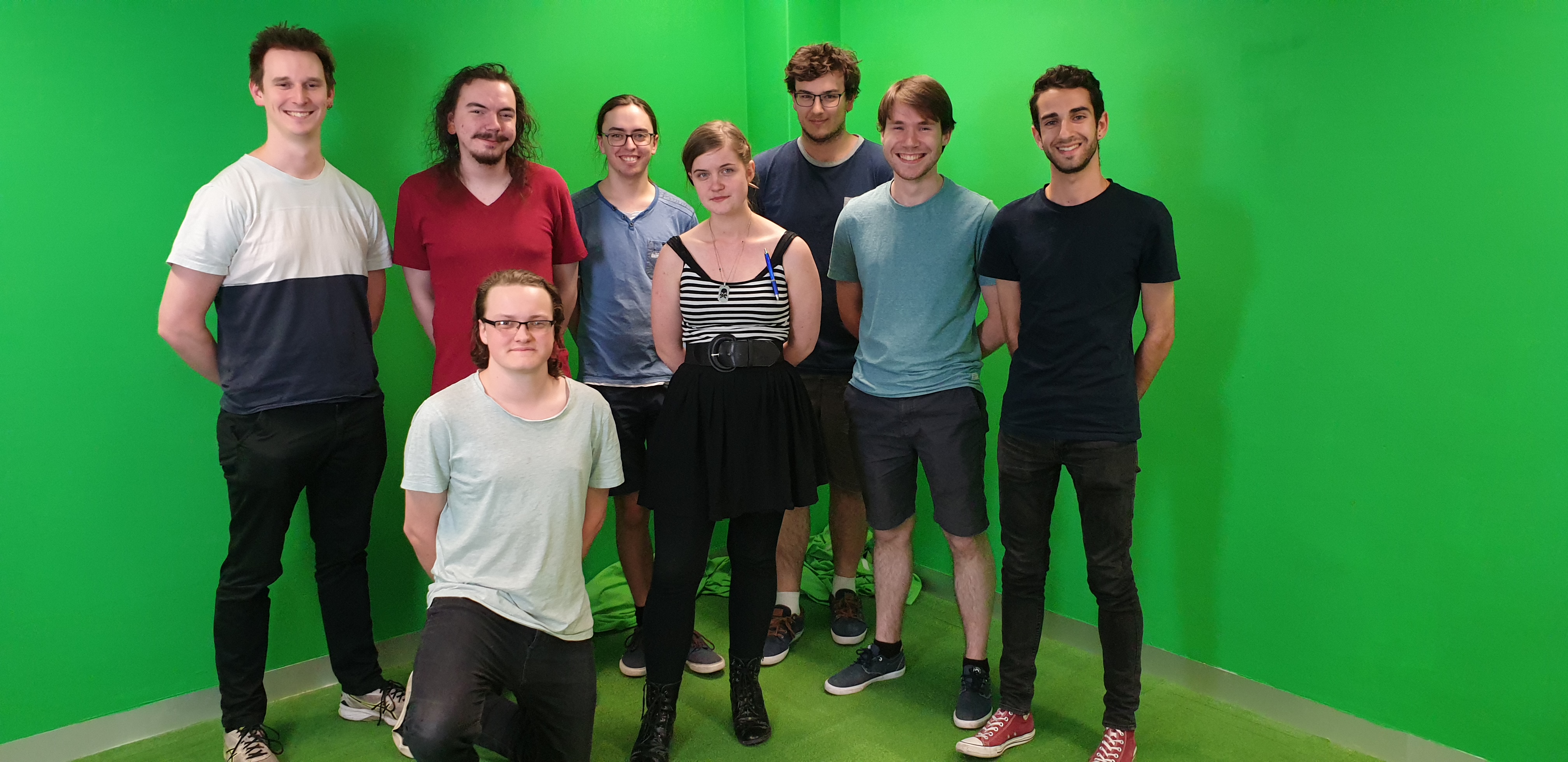 Picture from MechaStomp Studios after 16 weeks developing Polypheme
From left to right: David Macann, Edee Korhonen-Bannister, Max Winzar, Kaleb Ryan, Anja Verhoeff, Nick Johnson, Camryn Schriever and Nicholaos Spartalis.
--------------------------------------------------------------------------------------------------------------------------
Max Winzar
"Balance is the key to life"
Hello and welcome to my itch.io page. Here I will tell you alittle about myself and show you a couple of the projects that I have had the enjoyment of working with others on.
I currently work with Adam Klappers at Klaptastic Games creating new indie titles while moving into studying an Graduate Diploma of Management (Learning) specializing in game business through AIE Adelaide GDML course.
I have had a fascination with game design and video games since I was ten and now have a passion in level and systems design, quality assurance as-well as the psychology behind games.
My future goal is to create games or experiences that can help someone suffering from mental and/or psychological illnesses. I hope to create experiences that would allow a player to explore themselves and personally work through specific mental challenges or issues in a safe and fun environment.

My current passion is to create new and innovative titles in South Australia that would not only help Klaptastic Games grow but also the local industry here in Australia.